Project Overview
Client :  The Japanese Chamber of Trade & Industry, Malaysia  (JACTIM)
Service Category: Digital customer contact development
Project background
The need for labor and cost reduction.
The Japanese Chamber of Trade & Industry, Malaysia (JACTIM) was established in Kuala Lumpur, Malaysia in 1983, and has a number of 600 overseas member companies in Japan. They provide the information to registered companies with various supports for planning and operation of events and surveying actual situation by questionnaires. In addition, tasks such as event notification, attendance management, sending questionnaires, collecting survey data were done based on a paper basis. Therefore, the amount of work was enormous and the cost-effectiveness was considered to be corrupted.
Works
We have made it possible to carry out paper-based work on a web-based basis and support for making the office paperless.
Website development and operation
We are developing an official site with member functions and maintaining the site including the infrastructure side. Through this official site, it has become possible to transmit in real time about basic information and activities of JACTIM, as well as the basic information about the process to becoming a member of JACTIM. In addition, content limited to members is also enhanced, leading to an improvement in the benefits of membership.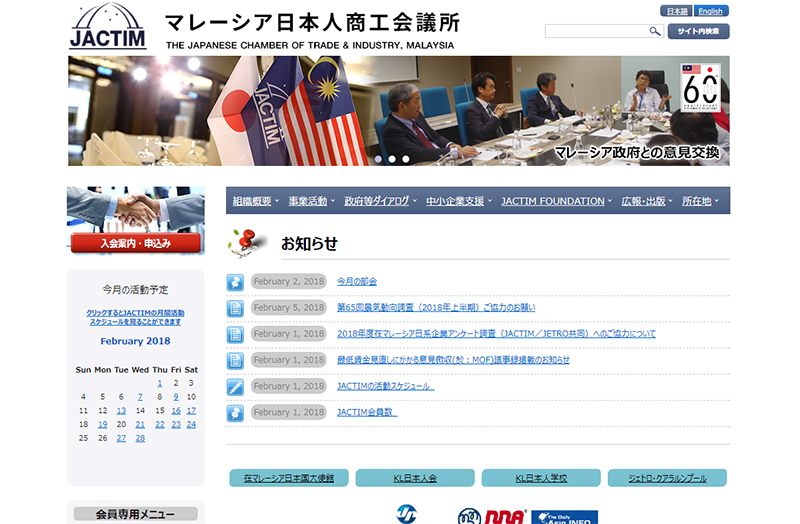 Questionnaire system development
The implementation of various surveys such as economic trend surveys and wage surveys is the basis of JACTIM's management. We developed a questionnaire web system so that it is easily answered and aggregated.
System development of attendance management of various events
JACTIM is planning various events for member companies such as sectional meetings, committees, job fairs and social gatherings. We have developed an event attendance management web system to make it easy to manage those attendances without paper basis.