Project Overview
Client : Pet focus (BETAGRO group)
Service Category : Digital Marketing Support
Pet focus is a group company of BETAGRO which is operating feed business, poultry livestock business, animal health care business, processed food business, restaurant business etc. as a major general agribusiness enterprise in Thailand. Pet focus is producing and selling pet-related products such as pet food. Pet focus had previously been operating website and SNS to publish corporate messages to consumers, but we had supported for improving website and SNS operation.
Works
Pet focus has 3 brands of DOG'njoy dealing products for dogs, CAT'njoy dealing products for cats, Perfecta dealing high quality items and we supported for all brands as follows.
Website Renewal / Creation
DOG'njoy brand already had a website, but we renewed it for following point of view.
To simplify content management works : Use a CMS (Content Management System)
To optimize multiple devices : Use a responsive design
To publish contents which meet user needs : Renew website structure
To improve brand image : Renew design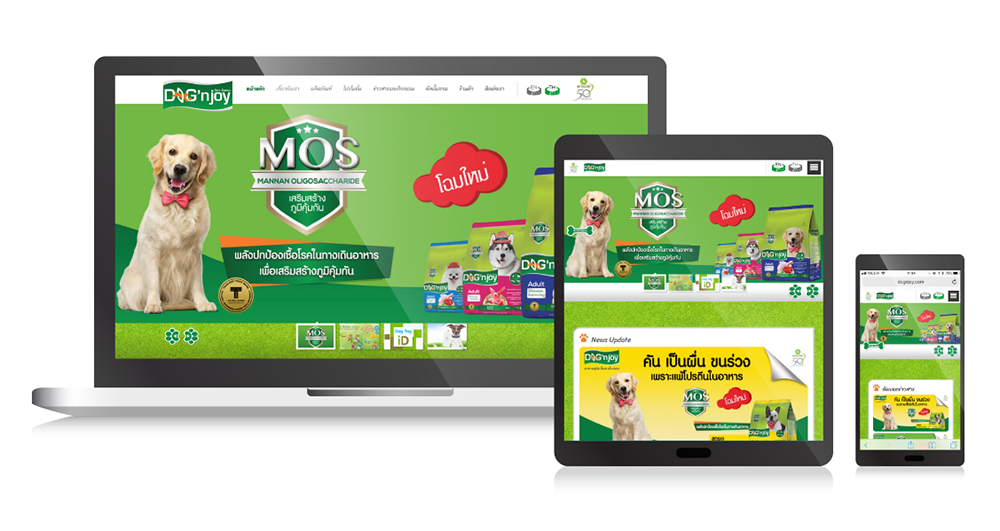 We created a new website for CAT'njoy brand as they didn't have a website yet.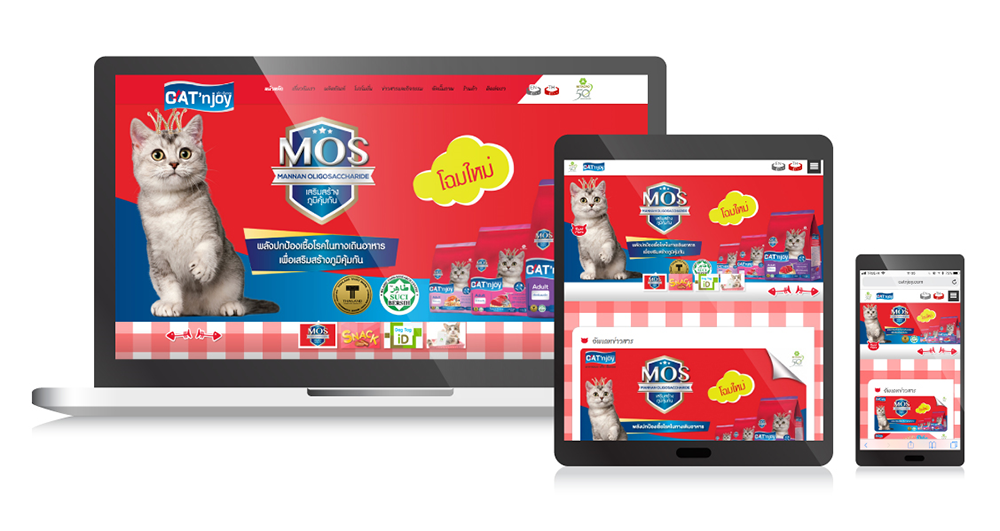 (Works)
Design of website structure / specification
Design of user interface
Coding
Programming of CMS
Creation of content (texts / images)
SNS Operation
We supported operation of Facebook page and LINE@ account for each brands.
(Works)
Planning of contents
Creation of contents (texts / images)
Posting contents
Planning / Operating of campaign
Monitoring the account / Responding to comments
Reporting
Online Advertising
In order to boost the traffic to the websites and Facebook page, we used online advertising such as Facebook ads and Google AdWords.
(Works)
Creating of advertising plan
Creating of advertising such as banners, texts
Operating of advertising
Reporting
Result of the Project
We supported from planning to operation as one-stop digital marketing service. And we achieved results exceeding our initial target figures including increased access to websites, increased followers and engagement rate of both Facebook page and LINE@. In addition, inquiries from consumers who want to purchase products and retailers who want to sell the products also increased.