VISUMO
Instagram tools that utilizes Instagram photos on your site to generate website access and direct sales
Solid results
Increase in sales due to royalty- up of product page page PV with increase in migration rate Increase inflow from Instagram
Easy installation, easy operation
Introduction collects tags as much as possible ~ Posting on the system Following with expertise No product link setting
Continuous growth at PDCA
Analyze photos and videos contributing to purchase ID linkage with API cooperation, strengthen CRM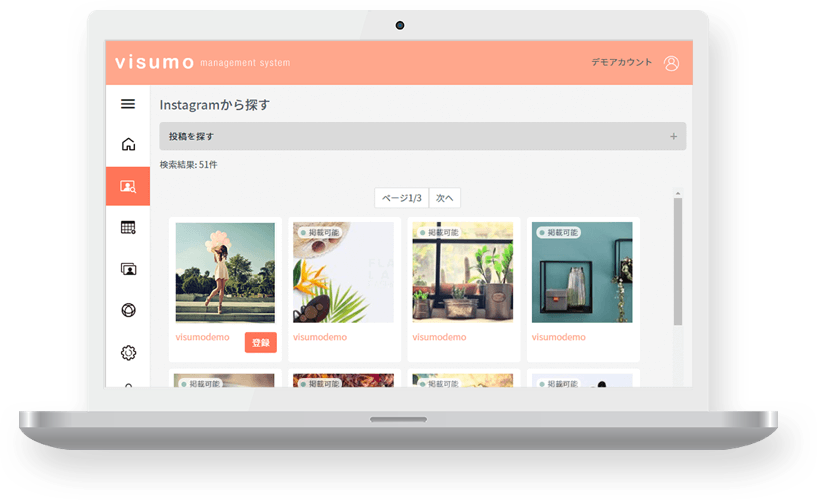 Collect photos and videos
Search user photos through the management screen with # tags, pick up the visuals you want. Using the application function to obtain permission for secondary use, use the photos of users on your site.
Link products easily
Easy to link products and contents related to photos with management screen without technical knowledge. Complete with a series of operations until display on the website. Directly from arousal to purchase.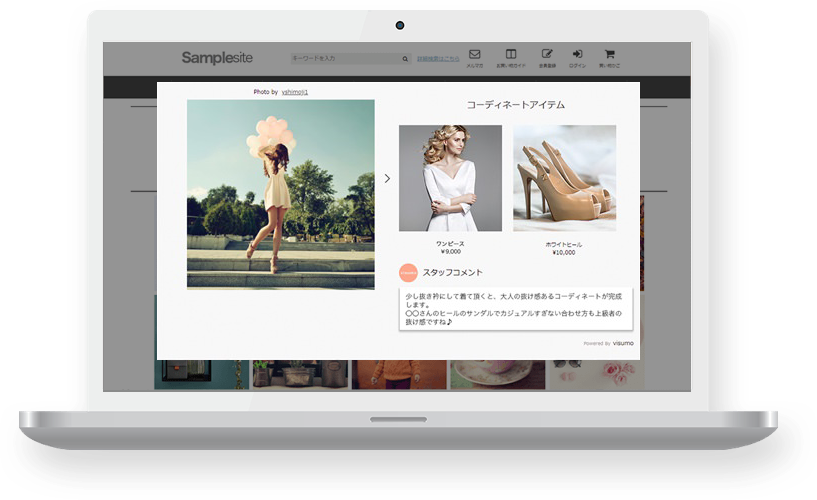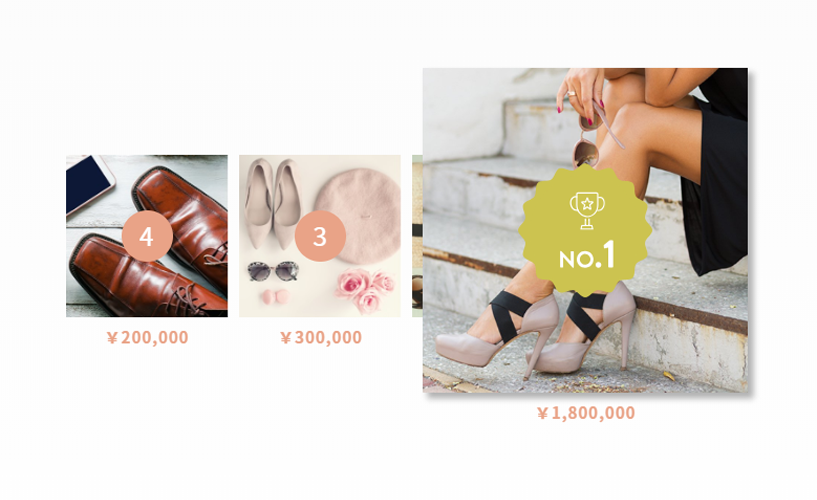 Analyze visuals
Understand the visuals that lead to sales in the analysis log for each photo. Accelerate PDCA of creative production, accumulate visual marketing data, and make it knowledge.
Improve purchase from Instagram
Display products posted on Instagram as EC page on the list page. Directly purchase customers from the Instagram Profile URL link.
Also take advantage of posting videos
Adopted UI to prevent leaving by playing in the page. If visumo, speed & small start possible video commerce linking movies and products.
Enhance CRM with system coperation
It is possible to link InstagramID with customer DB managed by its own company through API cooperation. For example, there is no other CRM measures to raise customer loyalty, such as point granting when users post Instagram.
Collection
Collect photos on Instagram with # tag as key.
License application
Send the permission application for secondary use to the user from the tool.
Connect
connect products related to target photos.
Posted on site
Tag the page you want to display and can be adjusted with CSS.
Product registration
Can register product information associated with photos.
Categorize
Various patterns can be displayed by categorizing photos.
Post
From the front you can post photos you like to post.
Analysis
It is possible to analyze individual photos individually and collect data connected to CV.