Project Overview
Client :  Panasonic Thailand
Service Category : Online and offline marketing support. Digital customer contact development using Instagram marketing called "visumo"
Project background
Sales promotion campaign with Panasonic ASIA PACIFIC and Panasonic Thailand using visumo, an Instagram marketing tool that we promote in ASEAN market..
We have planned and proposed a campaign with visumo which is an instagram marketing tool that involves with instagram using #tags in order to promote their product Nanoe hairdryer. The condition of the campaign was simple as users take photos of themselves using these product and upload on their instagram with a specific campaign #tag. We have it made it possible to collect nearly 600photos of #tags during the campaign.
Campaign website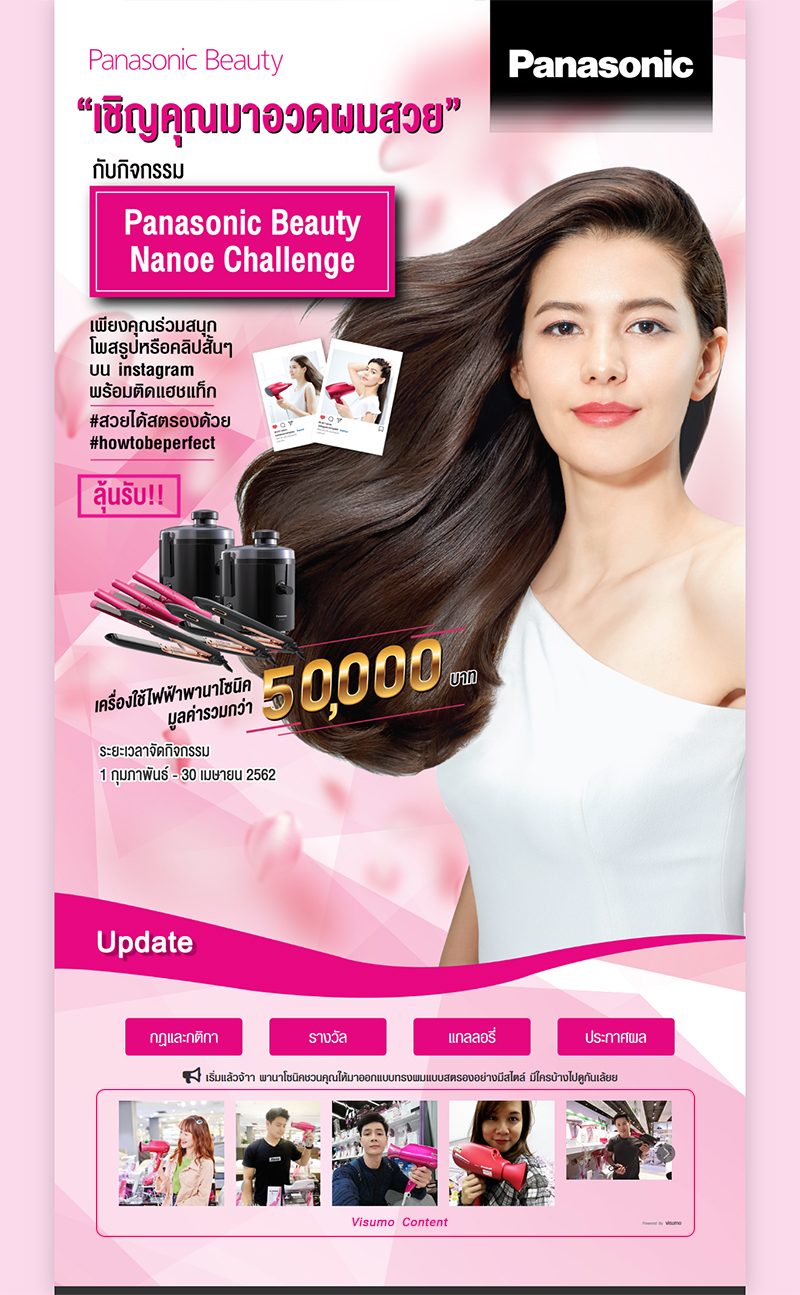 Banner Design for GDN (various sizes)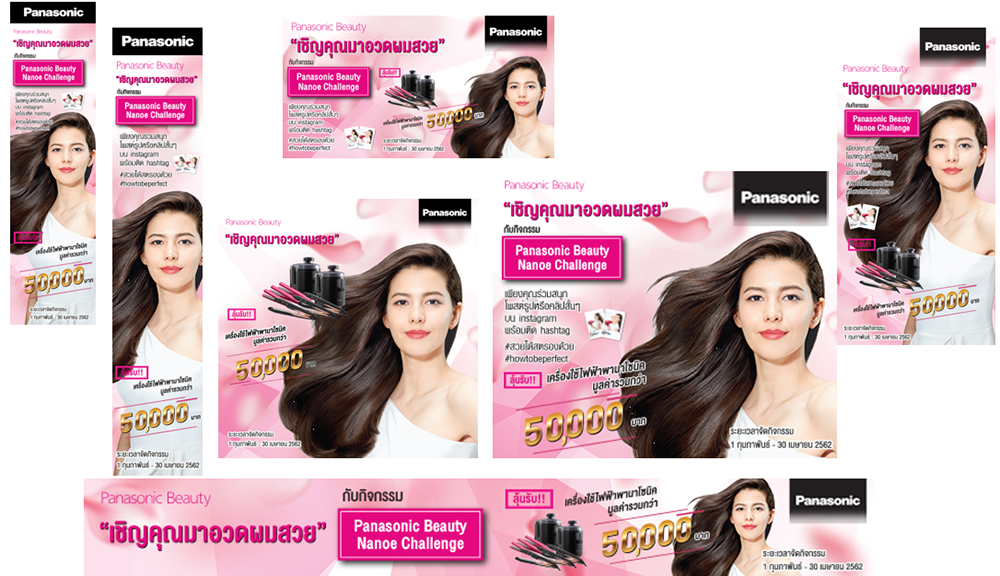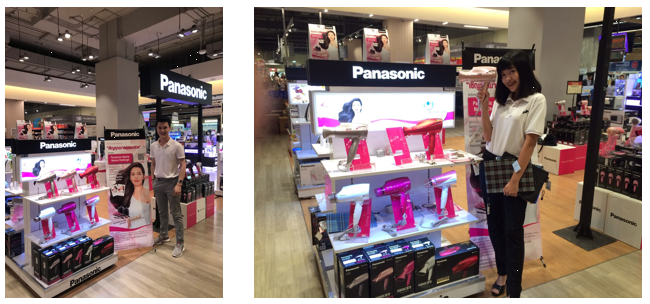 Works
Advertising planning
Creating advertising creatives
Advertisement settlement and management
Campaign planning
Organizing offline event
Creating POP for offline marketing
Report
Online Advertisement
In order to approach people to join the campaign, we have implemented online advertisements such as Google Ads.
Offline Advertisement
Not only we have done the online advertising, we have created POP to be displayed in the events and stores to attract consumers.
Project Result
In this campaign, 556 people join the campaign and 556 hash tags were uploaded on Instagram. The 20 winners were announced after the campaign finished.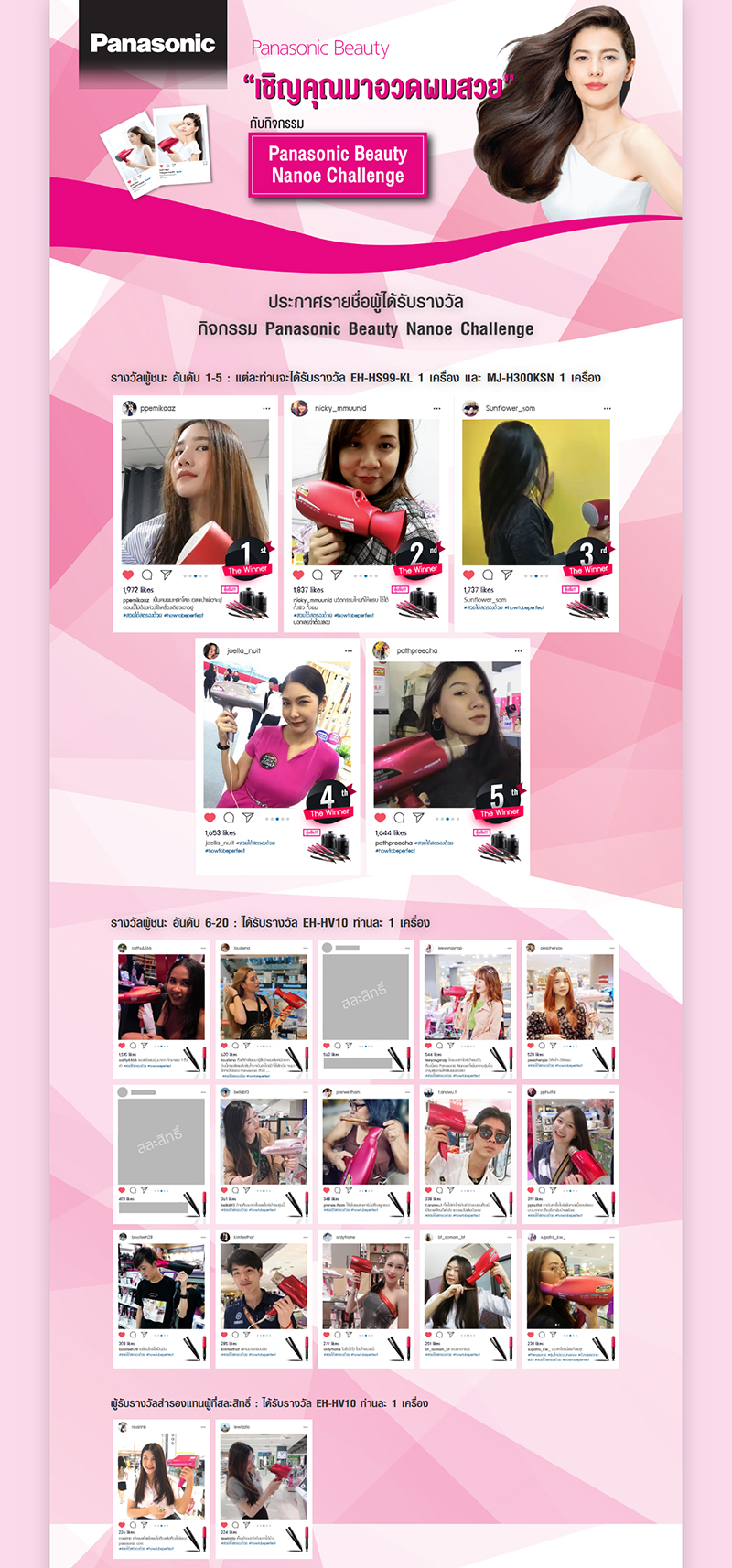 Due to the extravagant performance, season 2 of this campaign is starting from June 20th 2019.